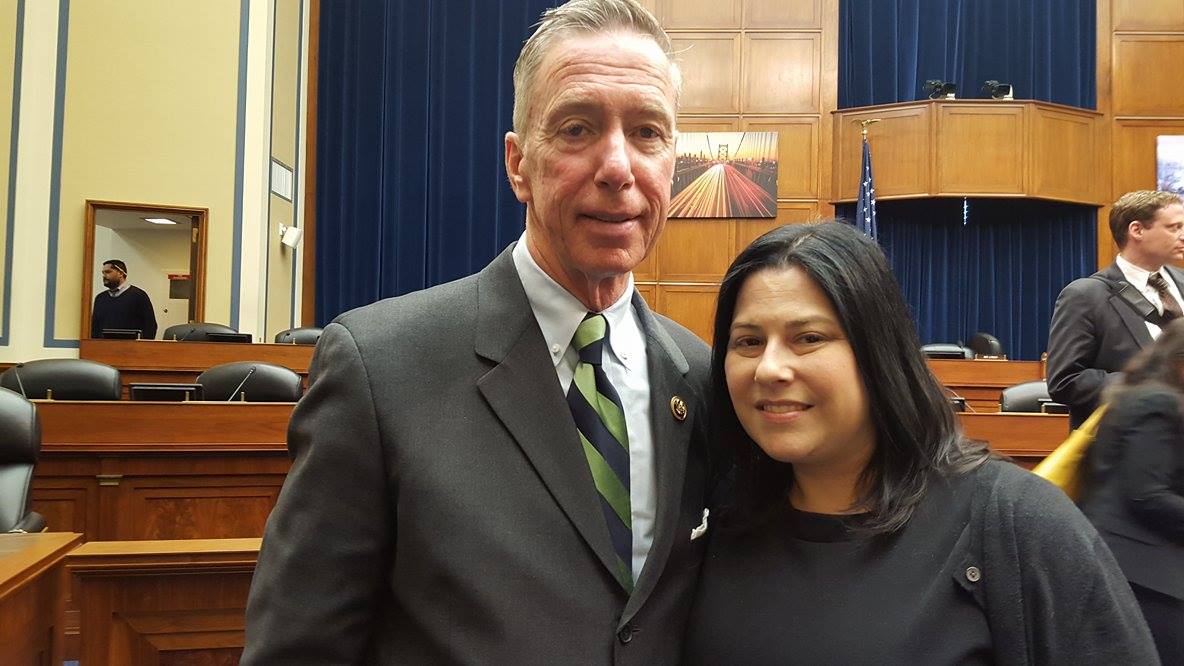 Reader Post: Palestinian Terror Victims Take on Washington
Yesterday, Pallywood took Manhattan. A hard copy forgery of the New York Times circulated through the City, in a lavishly funded smear campaign designed to leverage the paper's brand to defame Israel. While the anonymous production team of this colossal waste of money undoubtedly high-fived, the real news of the day was happening in Washington, DC., where a group of heroic survivors of Palestinian terror testified publicly before the Congressional Subcommittee on National Security of the House Committee on Oversight and Government Reform on seeking justice for American victims of Palestinian terrorism in Israel.
The hearing and written witness testimonies can be viewed here.
Navigating the onset of PTSD, a loved one taken, life altering injuries – this is the stuff nightmares are made of and this is the reality that too many people are forced to live with. Three brave souls, who have suffered tremendously from Palestinian terrorism, stood up for all of us today. They testified publicly about their ordeals and the experiences they have had seeking justice and support from The United States Office of Justice for Victims of Overseas Terrorism (OVT).
While the testimonies were short, each was powerful and demonstrated how every story and experience of terror is unique. It's important to victims that we learn their stories. I found them riveting.
Sarri Singer
In 2003, Sarri Singer boarded bus #14 in Jerusalem. A Palestinian teenager wearing a bomb underneath his clothing calmly boarded it, while only two people stood between Sarri and the terrorist. He gave no indication he was on the verge of murdering 16 civilians and injuring over 100 others, including everyone standing and seated around her. This teen was on a Palestinian soccer team, and the eighth player on the lineup to commit an act of terror. Not one parent disbanded the team, as one-by-one their sons blew themselves up into smithereens.
Sarri has since devoted her life to empowering victims of terror to help and support each other. She created an organization, Strength to Strength  which is linked to a global network helping victims of all races and religions cope in the aftermath of an attack. These organizations and the people they assist do not differentiate between Israeli victims and victims of Jihad in other parts of the world and neither should we.